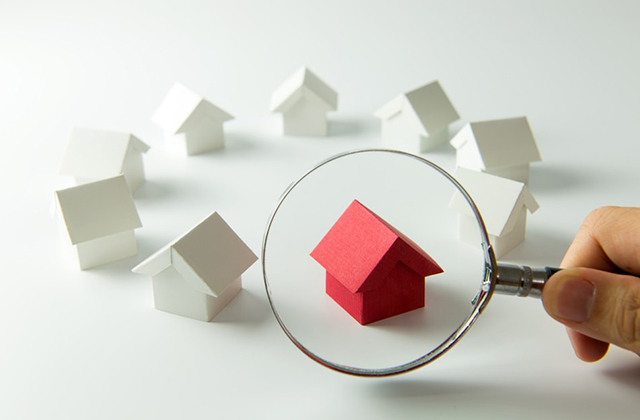 So you've completed home inspection training and finished all your certifications. Now it's time to go shopping. There's always been a debate over what you should or should not inspect and what kinds of tools you should use or not use in the field. This guide isn't meant to tell you what you should or should not inspect, but rather give you a list of the most common tools that home inspectors use and let you decide for yourself. Here is a general list of home inspection tools that many inspectors own:
Tool belt and carry bag: A large carry bag will carry all your bigger items and accessories. A tool belt is usually used to carry a flash light and smaller items such as electrical testers and screwdrivers.
Flashlights: Most inspectors have at least two or three flashlights. A very handy light is a head light that is used hands free for attics and crawl spaces. You'll also need a large spot light type in case there are areas you can't get to. A small pocket light is also convenient to carry in your front pocket for quick access.
Screw drivers: Screw drivers are used for various tasks. You never want to be without a variety of them.
Shoe covers: Keeping a fresh supply of shoe covers will keep home owners and realtors happy. The cheap thin plastic blue ones work just fine and will keep you from tracking dirt and mud all over the house. These can be purchased in bulk from most tool supply companies.
Inspection Mirror: A telescoping inspection mirror will help you inspect those hard to reach areas. Typical sizes are 1 ½" round mirrors and 2″ x 3″ rectangular.
Measuring tape: Tape measures are used for different measurements such as room size and window height. Many times the home buyer will need one to measure for furniture so it's always nice to lend them yours if they don't have one.
Electrical GFCI outlet tester: A GFCI tester is used to test the proper function of GFCI outlets and will also detect non grounded outlets, switched wires, and a few other things. The cost of an inexpensive model is around $12-$20. You can also purchase the more expensive digital testers that have more features and capabilities. These can cost up to a few hundred dollars.
Ladders: Most inspectors carry at least one extendable ladder and one step ladder. The little giant series makes a great product but make sure to get the non-conductive type. Aluminum ladders don't go well with power lines. There is also a ladder called Xtend and Climb which seems to be fairly popular.
Binoculars: Some inspectors walk on the roof and some don't, it's a personal choice. If you do decide to walk on the roof there may still be times when it's unsafe to climb on the roof. It's always nice to have a good set of binoculars in case you need to inspect from your ladder.
Digital camera: A good digital camera is a must have these days. Clients expect to see color photos of any discrepancies that you find. A decent quality camera will make it much easier to focus in low light areas and get you a clear shot the first time around. You can find good quality used cameras on eBay for around $100-$200.
Combustible Gas Detector and carbon monoxide tester: These are used for checking gas leaks and carbon monoxide. You can purchase these separately or buy an all in one tool that will check both.
Voltage Detector: A good voltage tester can save your life. Instead of using the back of your hand to test for voltage, pick up a voltage detector for panel covers and rogue wires.
Probe (a sharpened Phillips screwdriver works well): A probe is a good tool to use to check for termite damage and dry rot.
Thermometer: A good thermometer will help you check the outside temperature and also test the AC system. There are several different options available, including infrared versions that can test temperatures from several feet away.
Moisture Meter: If you see a stain it's a good idea to test it with a moisture meter to see if it's active. There are also models that have longer probes. These are great for inserting into the walls to check for exterior leaks. If you're testing for EIFS this is a must have.
Extra batteries and light bulbs: It's always good to keep a supply of extra batteries and light bulbs on hand.
A computer and home inspection software: Hand written reports are becoming obsolete. Providing your clients with a typed report that includes color photos will ensure that you're running a professional business. Inspectors usually use one of the following three reporting methods:
1. Take hand written notes on a clipboard on site, then complete the report on a desktop computer when they get back to the office.
2. Bring a laptop to the inspection and put it in a central area such as the kitchen counter. Then inspect one section and fill it out on the computer before moving to the next. 3. Take a tablet touch screen and fill out the report while inspecting the home.
Coveralls: To keep your clothes from getting dirty in the crawl space and attic, it's a good idea to invest in a set of coveralls or disposable paint suits.
Leather gloves: When you're crawling around under a home it's important to protect your hands. You might encounter spiders, snakes, sharp objects, or just plain nastiness, so a good set of gloves is a must have.
Protective Face masks: You never know when the insulation in an attic might contain asbestos. There can also be harmful mold spores if you're sensitive to mold. A good safety mask can help protect you in these situations.
Pen and notebooks: Always carry a pen and notepad with you. If your computer crashes or your forgot to charge your battery the night before, you'll be glad you did. It's also a good idea to carry a backup printed copy of your inspection checklist in your vehicle.
Power screwdriver or power drill: These are great for removing crawl space access covers and electrical panel covers.
Thick rubber shoe covers: These are made of thick rubber and slipped on over your shoes. They snap in place so they won't fall off. Unlike the thin covers used to walk inside the home, these are made of thick rubber and will keep your shoes from getting scratched and muddy in the crawl space. They can usually be found at farm supply stores.
Here are a few other tools to consider:
Knee pads
Knife
Humidity tester
See snake camera
Septic Die test tablets for checking for water leaks and faulty septic systems.
This list of home inspection tools will hopefully give you a good idea of where to start. There are several companies online that specialize in selling home inspection tools. First, you could try searching in Google and visit some of the major inspection tool distributors. eBay is also a great place to pick up good quality new and used tools, usually at a reduced price. Feel free to leave comments and suggestions below and I'll update the list if there's something I missed.
Visit our website for more home inspection tips and to learn about our Home Inspection Software
You'll also find a free home inspection checklist and can receive a free home inspection marketing guide for downloading our software demo.