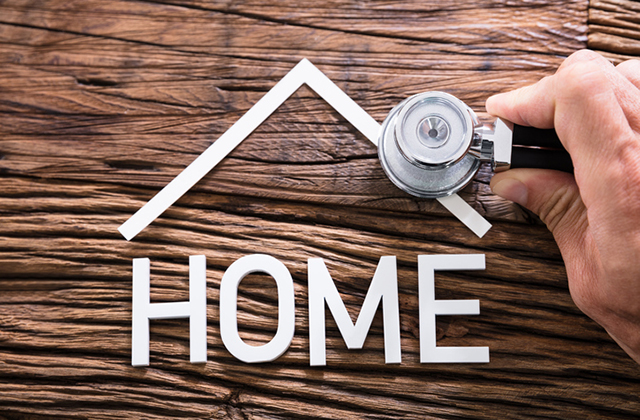 What is Involved in Home Inspections For buyers
As a buyer, you may be asking yourself whether you really need to spend the money for a Home Inspection. I would have to say that there is no Home Buyer that can afford not to have a home inspected by a qualified Home Inspector.
Here is what they do:
In North Carolina where I live, Home Inspectors are licensed through the State, and are usually members of the National Association of Certified Home Inspectors. (If you are in another state, you will been to check on State Regulations there for what a Home Inspector is required to do). You will receive a report with the following items as a check list in order to allow you the important information you need to continue with the purchase of a home.
Structural elements include construction of walls, ceilings, floors, roof and foundation. The inspector will crawl under the homes foundation, or inspect the basement for leaks in the walls, sagging in any supports, water sitting under the home, and more. The floors will be checked for structural soundness, especially around water pipes exiting the living space. The roof framing, ventilation, type of roof construction, flashing and gutters will be inspected to make sure everything is working properly. It does not include a guarantee of roof condition.
Exterior Evaluation Will include things such as all covering, landscaping, grading, elevation, drainage, driveways, fences, sidewalks, fascia, trim, doors, windows, lights and exterior receptacles. Keep in mind that here in North Carolina, the grade of a road or driveway, and its condition, are both very important. We have some steep roads here and they must be maintained well.
Plumbing will identify pipe materials used for potable, drain, waste and vent pipes, including the condition. Toilets, showers, sinks, faucets and traps are inspected for leaks or drips. It does not include a sewer inspection. You must get a separate septic inspection from a certified Septic Inspector if needed. Air Conditioners
Systems and Components. This will include water heaters, furnaces, air conditioning, duct work, chimney, fireplace and sprinklers. An inspector will typically run all systems while there to insure they are working properly.
Electrical Main panels and circuit breakers, types of wiring, grounding, exhaust fans, receptacles, ceiling fans and light fixtures will all be inspected.
Appliances Dishwasher, range and oven, built-in microwaves, garbage disposal, and even smoke detectors will be inspected. Garages The slab, walls, ceiling, vents, entry, firewall, garage door, openers, lights, receptacles, exterior, windows and roof will all be inspected.
Home Inspection Checklist Items Needing Service
Home inspection reports do not describe the condition of every component if its in excellent shape, but should note every item that is defective or needing service. The serious problems can include: Health and safety issues, Roofs with a short life expectancy, Furnace / A/C malfunctions, Foundation deficiencies, Moisture / drainage issues. If at all possible, everyone involved in the purchase of a home should be present for the inspection. You are paying for it and you need to understand all of the report from the person who is doing the inspection. They can physically show you what items are an issue. You will receive a detailed report, which will included photographs of all of the items the inspector states are problems. But if you are not present at the inspection, you may not be able to find the items they are talking about. So being present gives you a better idea of what is going on.
Items that should be fixed:
As a buyer, you have a choice as to what you think are the most important items to fix. Large items like a furnace or roof issue should be addressed as soon as possible after the inspection. You can submit a repair request to the sellers and ask them to repair the items prior to closing. They have the option of saying yes or no. Be sure to talk with your agent in order to understand what is a reasonable request and what can effect the purchase of your home. You can call around a get estimates for repair of any items on the inspectors list. This will give you a better idea of whether you will want to repair the items after moving in, or have the sellers do them. Keep in mind that an inspection only reports what is visible to the inspector. They cannot uncover walls and see inside. But they can detect issues that are visible.
I would recommend that all buyers, whether a first time buyer, or a seasoned on, should get a full report from a Qualified Home Inspector prior to buying a home. There are things they can see that you may not. It is worth the peace a of mind and well being to know what you are getting into.
If you are a seller and want to stand out in the competition, you can be proactive and have a Home Inspection done prior to placing your home on the market. Or, if your home is already on the market, you can still have this done. Once you get the report done, you may choose to do some of the repairs and offer the inspection and repair list to potential buyers as a show of good faith. It will go a long way in building trust throughout the process.
Whichever side of the home process you are on, Home Inspections can assist you in making the right decision.
Jerri McCombs, Realtor and Buyers Agent in Hendersonvile, NC. Assisting buyers in relocation from all over the country to Western North Carolina. You can follow Jerri at http://www.hendersonvillencrealestateproperties.com, or call her at 828-553-5190.