I have had many emails concerning what tools I recommend for electricians when they first start out. I have built a list of what I believe are the best tools for an electrician. Theses are the exact tools I carry on my belt and in my tool bag.
Some of the tools are not required at first but as you grow you will find that most are required to make your job easier and faster.
As I learn about new tools that are coming into the market I will periodically update this list to include the ones that I see most beneficial.
I urge you to book mark the page for your reference. I am always expanding this resource.
Tool Belt and Hand Tools:
Custom Leathercraft Electrician's Tool Belt.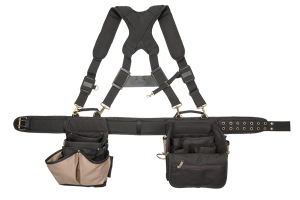 This belt has a roller style buckle with 2 clips. It is padded around the waist which makes this very comfortable to wear. The suspenders are great way to remove some of the weight off your back and onto your shoulders. This is probably the most comfortable and affordable tool belt on the market. Check out our article on all the top Electrician Tool Belts available.
Linemen Pliers:
This is my most versatile tool I use. It is a must for twisting wires together for tight connections. They can also be use to tighten Red B-Caps and pull fish tape. They also work as a hammer in a jam.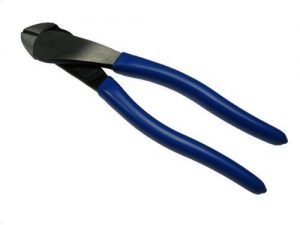 Klein Diagonal Side Cutting Pliers. I primarily use these to cut my wires to specific lengths when I am terminating on devices.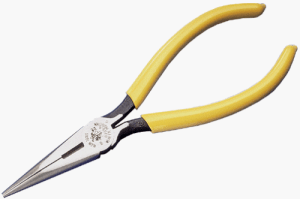 Klein Needle Nose Pliers. I use these for multiple tasks. They are great for reaching dropped screws or to hold a screw for drilling.